Product List

Product Details

Shopping Cart

Booking Details

Payment

Finish
West Trip Full Day Tour Package Nusa Penida
Enjoy and Explore the beautiful place of Nusa Penida Island
Island Tour at Kelingking Beach, Broken Beach, Angel Billabong and Crystal bay
Hotel Transfers in Bali, Boat Transfers, Lunch
---
We will take you to a vocal point on the Nusa Penida Island tour to explore amazing places such as Kelingking Beach, Broken Beach / Pasih Uug, Angel Billabong, and Cristal Bay. You will be pampered with the beauty of the cliffs, white sand beaches, ponds on the beach, namely Angel Billabong

Plus enjoy and capture the sights in some of the best spots of Nusa Penida by taking pictures

*The Best Price IDR 900.000 /Person

*Free pick-up area : Kuta, Seminyak, Kerobokan, Jimbaran Central, Ubud Central, Jimbaran Central, Sanur
*Out of include pickup area we will apply extra charge

INCLUSIONS
>Return Hotel Transfers (Shuttle area)
>Return Boat Transfers
>Lunch
>Island Tour at Kelingking beach, Broken Beach, Angel Billabong and Crystal bay
>Retribution fees included

*Additional Information
Boat Depart at 8.30 am from Sanur Beach to Banjar Nyuh Port
Boat Return at 05.00 pm from Banjar Nyuh Port to Sanur Beach

Come Explore the Island with us!
---
Reviews
---





21 December 2019
Everything was perfect
It will be nice if we have better vehicle around Nusa.
The one that we had was pretty old.
---

Contact Us
BALIGILIFASTBOAT.COM
Jln. Sersan Wayan Pugig , Sukawati, Gianyar, Bali, Indonesia , Sukawati, Gianyar, Bali, Indonesia
Telephone :
+62 85333496534
Spoken Languages :

English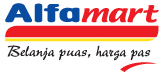 Powered By

HybridBooking.com